A new house at Bologna in Italy on 21st September 2014.
This will be the 176th convent of our Congregation.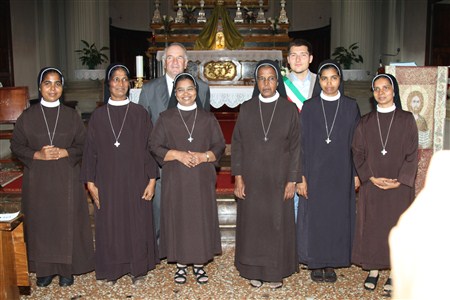 Santa Anna Carmel Convent
Fondazione DONATI-ZUCCHI
Piazza Garibaldi 14
40059 Medicina, Bologna, Italy
Sr. Brenda – Sister-in-charge
Sr. Lovely – Member
Sr. Gracia – Member
Sr. Anita – Member
Sisters do their apostolate of taking care of the destitute women and children sharing the love and peace of Christ and thus live the charism of Mother Foundress.