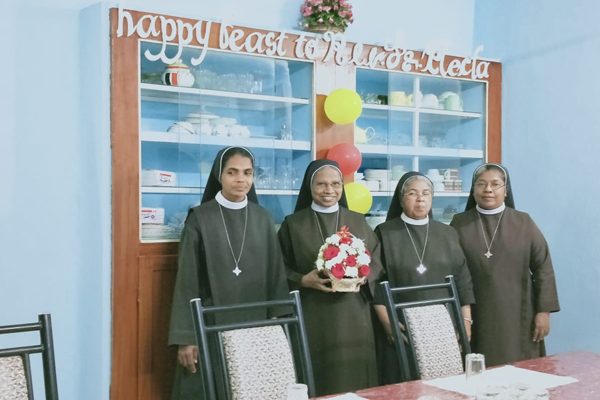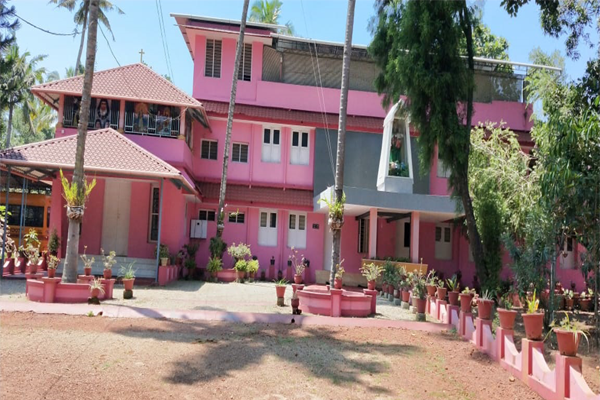 Declaration on the bifurcation of Deva Matha Province, Kottayam and Vijaya Matha Region was marked by Rev. Sr. Percy, Delegate of the Superior General during a prayer session in Fatima Matha Convent Chapel.
On 16 th of August 2018, the inauguration of the Vijaya Matha Region was done during the Holy Eucharistic celebration which was presided over by Rt. Rev. Dr.Paul Antony Mullassery, Bishop of Quilon at St. Mary's Convent Pullichira. The Region was formed in the Province of Deva Matha with 14 houses serving in 5 Dioceses i.e.Alappuzha,Kollam,Neyyattinkara, Punalur, and Trivandrum. Rev.Sr. Electa was nominated as the first Regional Superior. Rev. Sr. Neomi, Rev. Sr.Getrude, and Rev. Sr. Vinaya I, II & III Councilors respectively. The Council meeting held at St. Mary's Convent, Pullichira on 3 September 2018 for the first time in the Region and decided its vision and mission. Rev. Sr. Neomi, Sr.Getrude and Sr.Vinaya are the Councilors.
VISION: "To be rooted in Christ and radiating his love to the people of God we serve." Mission: Develop intimacy with God, Spreading God's Kingdom, provide education with right values, impart mercy and compassion of the heavenly physician and empower the downtrodden and marginalized.