TERESIAN CARMELITE CONVENT
UDHAPURAM, KIDANGOOR,ANGAMALY-683572
PHONE-0484-2459066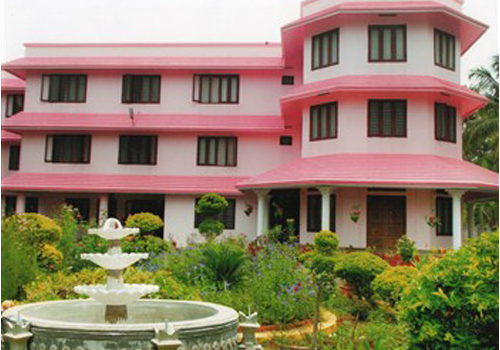 THE BEGINNING
Rev.Fr. Titus .Antony Kurushuveetil ,the then Vicar of St. Jude's Parish Udhapuram, in the Arch- diocese ,was behind the starting of this convent. This was during the tenure of Rev.Mother Albina C.T.C, the Superior General.
PURPOSE

The main purpose behind this venture was to bring together the Latin Catholic folk, who were scattered far and wide , under the jurisdiction of this parish .Sensing the need of a hostel for ladies who were being educated in different professional colleges it was intended to start a hostel for them
A plot of land (54.065 cents), including a small building, was purchased from Mr. Antony Francis on 14-03-2005 . The house was then partially converted into a Convent and was blessed on 21-07-2005.
The pioneers of this new establishment were Sr Jeena (Superior), Sr.Deepthi and Sr.Juana the community members. Later , adjacent to this another plot of land (54.411cents) was purchased from Mrs. Sherly James and the present convent building cum hostel situate here.
MEMBERS OF THE COMMUNITY
Sr..Lillian-Animator, Sr.Elizabeth ,Sr. Francina, Sr.Sapientia, Sr. Charleen, Sr.LittleTherese,Sr.Shelby
Pastoral work in this Pilgrim Centre (Family apostolate, distribution of communion, minding confession, sacristy work etc.)
Women's hostel.